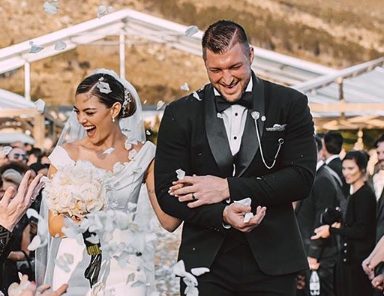 Demi-Leigh and Tim Tebow are in awe that their wedding is a month old already.
Taking to Instagram, the lovers shared snaps with beautiful captions.
Demi said; "One whole month as your wife! I love you with my whole heart @timtebow."
While Tim also captioned post with; "I can't believe it's been a month! Love you so much."
Tim and Demi had their white wedding in South Africa but they were not loud about it. Photos from the event depicts that it was a classy celebration.