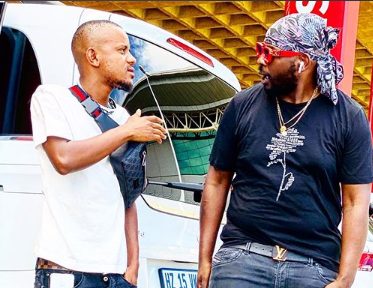 DJ Maphorisa's Monday is quite hot on social media has he's gotten seriously dragged.
Rather than go mum on the trolls and critics after him, the DJ got their time.
On Sunday, Maphorisa was called out to caution Kabza De Small drinking habit.
However, he told them to mind their business.
In the process of conversing with critics, a troll tried saying he knows nothing about Kabza's genesis.
In response, the DJ narrated how he took Kabza out of a ugly situation with his formal record label and taught him "real business"
"Just enjoy the music bro its not even funny wat u trying to say Kabza was in a shit record deal i fucken took him out with my hands n taught him da real business his not signed to anyone He owns his masters Not like ur favorite artist/dj who doesn't own masters," he tweeted.