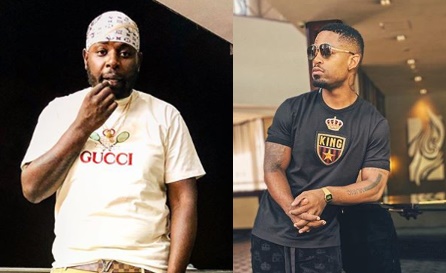 DJ Maphorisa and Prince Kaybee got a lot of attention since the start of a twar between them few days ago.
The beef between the 2 stars started when DJ Maphorisa (who owns his masters) mentioned Kaybee's name in the list of artists who doesn't own their masters.
Maphorisa and Kaybee flaunted receipts of their success in the music industry, leading to a competitive beef.
The beef got tensed between them, but could this be a beef or publicity stunt?
Remember when the year kicked off, Kaybee's resolution was that he wouldn't beef with anyone in the industry, if not he should get "killed".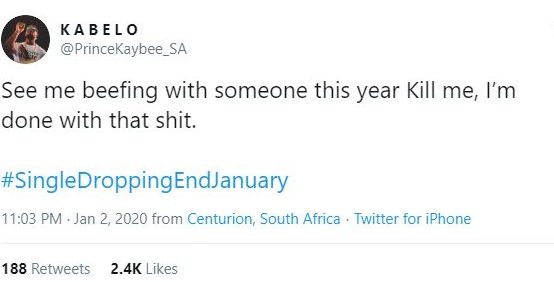 Also, early this year, the two DJs had a friendly conversation on Twitter as regards having a car spinning contest.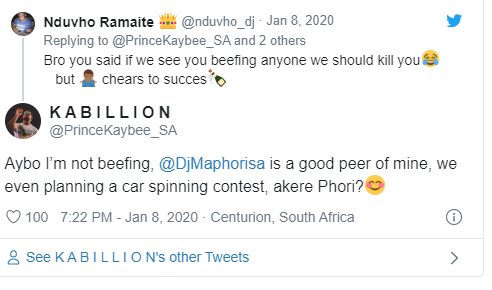 Well, during their beef, the spinning game was mentioned but the two got other celebs stuck on who's side to choose.
Class has never been your thing @DjMaphorisa , and this comes from a good place understanding that people are different ❤️ https://t.co/60T55RdDnJ

— K A B I L L I O N (@PrinceKaybee_SA) February 27, 2020
I bought a C63 first he did da same
I start 2 drift first he did da same
I start 2 wear Gucci first he did da same🙄

Merc is not 4 drifting it's useless fuck it, burns tyres quick@PrinceKaybee_SA if u want to challenge me ka drifting please borrow or buy Master Power,M1 nyana pic.twitter.com/GDGyjTEOoK

— LawdOfTheHits LOTH (@DjMaphorisa) February 28, 2020