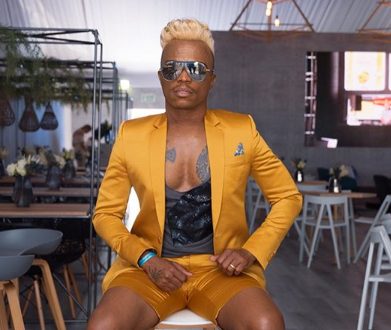 Somizi hit back at trolls after announcing that his wedding with Mohale in Italy has been cancelled.
A troll claimed that Mohale has no say in their marraige, since Som is the announcer of the latest update about their wedding.
"Thank you! Weddings are commercialized now! How many weddings do you want to have? I wonder if he has a SAY. Baby next week we're getting married again. Mweesss! Time to eat. Mweesss! Aarrgggghhh Pllleeeaaase!" The troll tweeted.
Somizi hit back with a stinging reply.
babe that's not yo hand writing coz ur sweet and kind……that's yo bank balance typing

— somizi somGAGA (@somizi) March 6, 2020
Another tweep dragged him for being gay.
aaaah my guy atleast mina I wud have contracted it overseas unlike wena who's gonna get it and yo passport has never been stamped that's if u even have a paa

— somizi somGAGA (@somizi) March 6, 2020