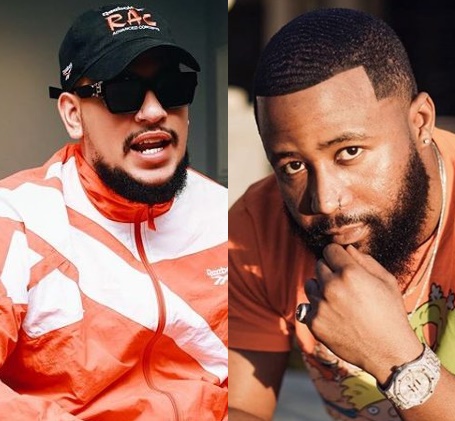 AKA spills out some fact about the beef he's got with Cassper Nyovest.
Supa Mega felt lit this weekend and he was available to converse with his fans.
However, the beef talk started when he used one of Cassper's old statement from way back, when he slapped Cass.
He can slap me but he'll never take my joy. https://t.co/Q6EShQc5CZ

— AKA (@akaworldwide) March 8, 2020
😂😂😂😂😂😂😂😂😂😂😂😂😂😂😂😂😂😂😂😂😂😂😂 CAP!!!!! https://t.co/prm4ZQP9ue— AKA (@akaworldwide) March 8, 2020
Supa Mega's followers got the gist and questioned him about the incident at that time, which he honestly answered.
However, he regrets the whole drama and beef "a little bit", especially after confirming that he cursed Mufasa's mom, which hurts the Tito Mboweni's hitmaker till date.
Check out some of the facts spilled on Twitter below:
Look at the way I'm choking his ass 😂😂😂😂 https://t.co/5tPhjCT1K3

— AKA (@akaworldwide) March 8, 2020
I was actually congratulating him on filling up the dome. I think this was at the club after the show or whatever. https://t.co/p6Vsue4mOE

— AKA (@akaworldwide) March 8, 2020
Well …. I didnt. https://t.co/KodxZgYQNv

— AKA (@akaworldwide) March 8, 2020
😂😂😂😂🤣🤣🤣 …. 🧢 https://t.co/su2nMVscYN

— AKA (@akaworldwide) March 8, 2020
Around I think it was uhmmm …. 2012/13/14 yes …. my Rolex was 100% fugayzi. https://t.co/T7jROvymWv

— AKA (@akaworldwide) March 8, 2020