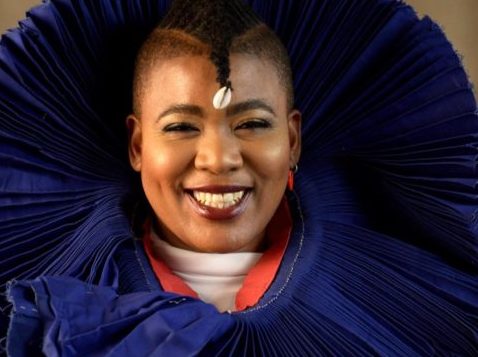 SA singer, Thandiswa Mazwai, also known as King Tha opens up about her personal life on Twitter.
The star is working on a documentary about the story of her life and she's willing to answer fans questions.
I'm doing a documentary. Which part of my story are you most interested in knowing more about? Just nje for interest.

— KingTha (@thandiswamazwai) April 28, 2020
Thandiswa revealed the history behind embracing her sexuality as gay.
"Ok. Just as a start. When I realized I was gay, I hated the word. I knew it meant I was different and at the time I didn't know any other gay people except myself. Very confusing time. Thank Gard things got better," she tweeted.
King Tha added that she's got nothing against men, but girls are a lot nicer.
I stopped dating men about 14yrs ago. Men are nice and everything but women are so much more. I'm sure you will agree? https://t.co/KRYQ7lpxwF

— KingTha (@thandiswamazwai) April 28, 2020
Ok. Just as a start. When I realized I was gay, I hated the word. I knew it meant I was different and at the time I didn't know any other gay people except myself. Very confusing time. Thank Gard things got better? https://t.co/B2xT06ro63

— KingTha (@thandiswamazwai) April 28, 2020