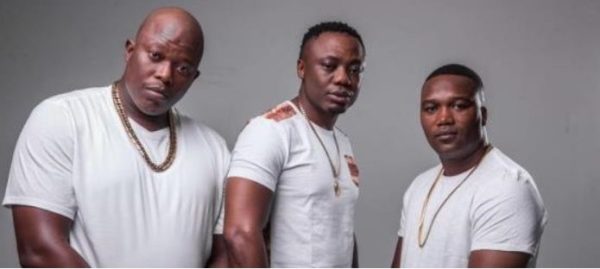 Big Nuz announce their come-back and a new project will be droping soon.
The group consists of Mampintsha, Danger and the late R Mashesha who passed away in 2015; It was signed under DJ Tira Afrotainment label.
The famous music group was formerly a big thing in Southa till the split occured.
However, D Tira confirmed that he and Mampintsha are back working together.
"We can't shy away from the fact that people love the group and its music. So, we decided to bring it back," he said to Sunday Sun.
Danger also confirmed the reunion.
"We started this group as brothers. We can't give up like that. Big Nuz represented uMlazi and kwaito fans. We have to keep the legacy of the group and to respect R Mashesha on by continuing with the job even after he passed on."
The trio are working on dropping a new content, as Tira captioned recent snap together with; "Stay Tuned."