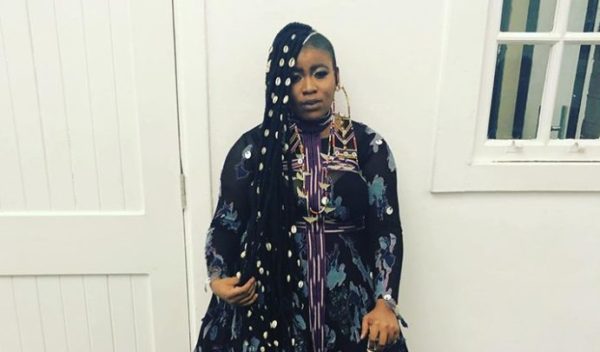 Thandiswa Mazwai aka King Tha spills out her pain on Twitter over racist attack from MTN.
The singer said one of the firm's agent called her "kiffir" on phone.
"My response to @MTNza is this. That I would like to know the name and identity of the person who called me a kiffir because if she has the audacity to do this on MTN time she can enact more violence on me because she knows my identity as a famous person," she tweeted.
King Tha called out MTN in other to know the action taken against the agent.
Perhaps you can do a PSA about racism and GBV @MTNza

— SANKOFA album&Doccie 2021 (@thandiswamazwai) June 24, 2020
Thandiswa got more upset after MTN reached her partner over this issue.
"I feel extremely violated& very upset that @MTNza is now also calling my partner!!!Where did u get her number," Tha tweeted.
I would also like @MTNza to facilitate a conversation between myself and the agent so that she can apologize to my face and I can maybe educate her about race and racism. I feel extremely violated& very upset that @MTNza is now also calling my partner!!!Where did u get her number

— SANKOFA album&Doccie 2021 (@thandiswamazwai) June 25, 2020