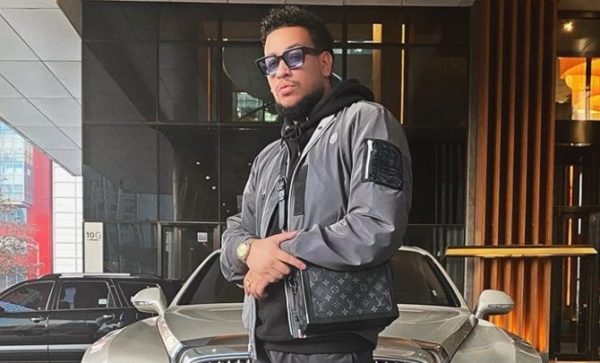 AKA woke to see himself trending on Twitter, but got curious with the label attached to his name.
Hashtag "AKA joins Ambitiouz" is viral on social media with different funny statements attached to it. Whatever triggered the trend is yet unknown, and the rapper is curious.
"AKA joins Ambitious? How strange. How did this start trending?" Supa Mega tweeted.
Social media users believe the trend is about Ambitiouz Entertainment record label, and the label is popularly known for her ill-treatment of music artists.
Tweets on the trend be like:
#AKAJoinsAmbitious they will take everything from you. They could even claim Kairo… pic.twitter.com/TBNnEjSFio

— Y A Z I😩 (@Bebonke_J) July 7, 2020
If he leaves they will take the autotune #AKAJoinsAmbitious pic.twitter.com/JRnwSnlrrn

— M I C H U (@MichuEmenalo) July 7, 2020
So ambitiouZ think they are trending.
How ambitious of them😂😂

#AKAJoinsAmbitious pic.twitter.com/XXFCmVAzNu

— Raymann (@MrSekgobela_) July 7, 2020
#AKAJoinsAmbitious AKA must first ask Fifi Cooper, Benchmarq and A-Reece what Ambitiouz Entertainment did to them 👀🤣🤣😂

— Sakhiwo Nkosi (@NkosiSakhiwo) July 7, 2020
They are somewhere in a corner watching AKA's career#AKAJoinsAmbitious pic.twitter.com/OxB7F9plfY

— Lyonmilly⚪ (@truewestking) July 7, 2020