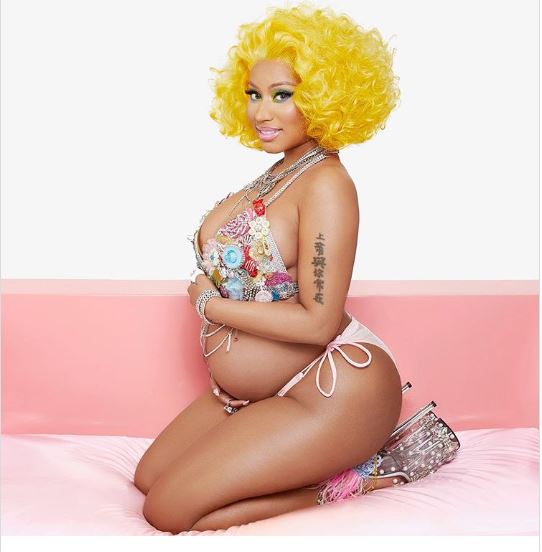 Nicki Minaj has taken to social media to announce she is pregnant with her first child.
The music star shared the good news via her Instagram page on Monday, July 20, 2020.
The photos revealed her belly bumps and captioned one of the photos with 'Preggers.'
In two more posts following her initial announcement, Minaj shared more photos of her holding her growing belly.
In the third post, she writes, "Love. Marriage. Baby carriage. Overflowing with excitement & gratitude. Thank you all for the well wishes."
Followers took to the comment section to congratulate Minaj.
Halle Berry wrote, "YES Congratulations beauty!!!!♥️♥️♥️♥️"
Sam Smith wrote, "Congratulations beautiful x"
Model Winnie Harlow wrote, "Knew it knew it knew it 😍😍😍😍 SO HAPPY FOR YOU! Love you!!"
Actress Skai Jackson wrote, "Congrats Nicki!!"