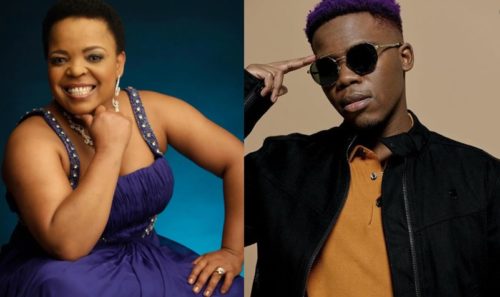 South African gospel singer, Rebecca Malope made most people's day with a video of herself singing Tellaman's single, Whipped.
The legends "hallelujah" remix to the song get most viewers rolling on the floor with laughter.
Some social media users claim it's the best video through lockdown era.
"This beeen my shxt! She's the best," Tellaman reacted to the video.
This beeen my shxt! She's the best 💕 https://t.co/iiL8seh8gY

— DURBAN BOY (@TELLAMANWORLD) July 21, 2020
Oh baby 😏🙃🙂 pic.twitter.com/eHcyAV1ko4

— Dumisani (@Fireking_d) July 21, 2020
It just needed a little bit of 'hallelujah ', otherwise I'm impressed. 🤣 pic.twitter.com/bb8g7gCVNW

— Quarantined_ Thug (@MrTyhali) July 21, 2020
I've been laughing for good 5 minutes 😂😂

— 21August🎈♥️ (@KeleebogileM) July 20, 2020