The court heard that the money Johannes Willem Gieselbach stole was donated by the public to the centre for children and adults with severe disability
The Specialised Commercial Crimes Court also ordered Gieselbach to repay R986,706 of the R1.2m he stole from his employer
Between April 2016 and May 2019, on 168 instances, Gieselbach substituted the banking details of Aurora Special Care Centre's creditors and suppliers with his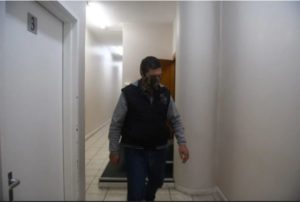 An Eastern Cape bookkeeper who stole R1.2m from a care centre for children and adults with severe mental and physical disability, was sentenced to eight years in prison for 168 counts of theft on Wednesday.
Lionel Lindoor, Port Elizabeth Specialised Commercial Crimes Court magistrate also ordered Johannes Wilem Gieselbach to repay R986,706 of the R1.2 million he stole from Aurora Special Care in Port Elizabeth.
The 45-year old was employed as a bookkeeper at the Port Elizabeth care centre from January 2016 to June 2019.
Anelisa Ngcakani, NPA spokesperson said in a statement:
"From April 2016 to May 2019, on 168 instances, he manipulated the company system and substituted the banking details of Aurora's creditors and suppliers with his own. Consequently, a total of R1 907 492.30 was deposited into Gieselbach's three bank accounts.
"In an effort to conceal the crime, he, on various occasions, paid some of the creditors and suppliers of Aurora amounts totaling R 692 785.36. The payments were made during his tenure as a bookkeeper. Therefore, the actual loss to the care centre is just over R 1.2 million."