Cashless? Or struggling as a student to pay your bills? Here are a few ideas on how to make an extra buck or two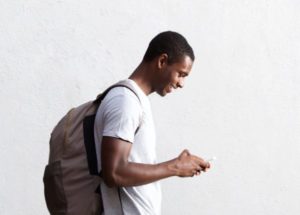 You might get discouraged in trying to make ends meet and even more during this ongoing coronavirus pandemic.
However, as a student, you can peek at one or more of the following ways to make some extra cash for yourself.
1. YAGA
Yaga is an online thriving platform for new & preloved fashion and started as a mobile-friendly web-only platform.
As of now, an application has been created and available for download.
You sell your preloved items such as clothes, accessories, gadgets, books, and more on Yaga.
With this app, you can:
buy, sell, and create your e-store

publish images and prices of all items you want to sell
So, if you have the right kind of items to sell, then you are sure to be on your journey to making a few bucks while at home.
2. PAID SURVEYS
As a student, it is evident that you spend most of your time online. This should be an avenue for you to grab the opportunities and perks that come with surfing the net.
Another great way to make money is to get involved in paid online surveys.
There are quite a lot of sites that would pay you for responding to surveys and polls.
Among these sites are:
LifePoints
Toluna South Africa, and
Paid Viewpoint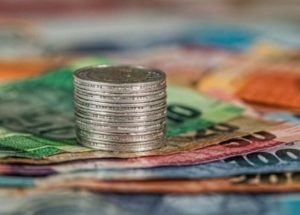 3. FIELD AGENT
Haven't heard of Field Agent?
Well, it is an app that pays you for completing missions and tasks in your area.
The user-friendly app pays you for:
mystery shopping

market research, and

performing audits at retail stores
If you're able to complete each job given within the allocated time, then you will surely get paid.
So this app requires your location to search for missions in your area, but it is a good way to make some cash as a student staying at home.
 4. BECOME A SALES REP OR AGENT
This is also a cool way to make money as a student because numerous companies are looking for sales representatives to sell and distribute their products.
Think of big firms like Avon or Tupperware that have been around for a long time now.
It is easy for you to apply as an agent and start to earn your sales or commission-based income.
If you are passionate about sales, then this can make a difference for you.
5. INFLUENCER MARKETING
Influencer marketing has become huge in South Africa and elsewhere.
So, if you are active on social media and you have quite many followers, then you can approach brands to collaborate with them as an influencer.
They can pay a very nice amount if your audience reach and engagement are significant.
One social media page that is mostly known for influencer marketing is Instagram.
Perhaps your followers are relatively not much, like 1000 followers or so, you can still reach out to brands if your niche matches with them.
However, the bigger the number of your followers, the more likely it will be to get a foot in the door of influencer marketing.