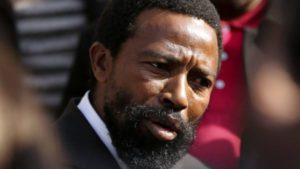 In a statement, Mabuyane stripped Azenathi Dalindyebo off his kingship, government benefits and ordered him to vacate Bumbane Great Place before reinstating King Buyelekhaya Dalindyebo to the throne.
Judgment is expected to be handed down virtually in the case between Abathembu King Buyelekhaya Dalindyebo and his son Prince Azenathi Dalindyebo on Thursday.
The case was heard in the Mthatha High Court on July 16, 2020, after Prince Azenathi's lawyers made an urgent court application following his abrupt removal from the throne by Premier Oscar Mabuyane.
Moreover, AbaThembu king Buyelekhaya has asked all his children, including acting King Azenathi Dalindyebo, to undergo DNA tests. This is to prove that they are indeed his children.
Dalindyebo has reportedly disowned Azenathi until he undergoes the test and has also requested Azenathi to vacate the Bumbane Great Place.
Dalindyebo's spokesperson, Prince Mthunzi Ngonyama said Azenathi was the only child who refused to undergo DNA testing.
"The King has decided earlier this year, to conduct a DNA tests that will involve all his children, not only Azenathi. While he was still persuading [him] he got some tip off from someone that has some information that seems to be very detailed which proved what some of [the] suspicions that king had about his son. He was convinced that he is not his son but he has now said that if he wants to further verify this, Azenathi can go for a DNA test but there's never been good cooperation from his [Azenathi's] side," explains Ngonyama.
In the video below, spectators watch as a police van hauls away King Dalindyebo, outside the Bumbane Great Place: