Africa is a home to dozens, filled with national parks, games reserves and other safari destinations.
Every last one of them has something to offer, whether it be a cast of charismatic large mammals dominated by the big five, the opportunity to track gorillas or chimpanzees, or more subtle pleasures such as looking for rare birds or colorful butterflies.
For the first-time visitors wondering exactly where to go, the highlights below stand out as perhaps the five best places to visit in Africa:
1. Kruger National Park (South Africa)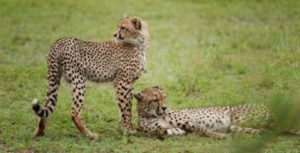 One of the best places to visit in Africa for a self-drive safari, the incomprehensibly vast Kruger National Park would require at least two weeks to explore in its entirely. Most people focus on the south, due to its proximity to Johannesburg, but the more remote north is where to go if you want to get off the beaten track.
2. Serengeti National Park (Tanzania)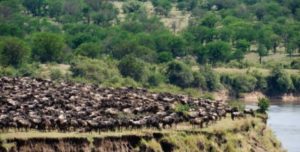 Topping many safarigoers' list of best places to visit in Africa, the Serengeti is Tanzania's oldest and largest national park. It is inscribed as a UNESCO World Heritage Site largely on account of hosting the world's most spectacular annual wildlife migration, comprising up to two million wildebeest, as well as tens of thousands of zebra.
3. Masai Mara National Reserve (Kenya)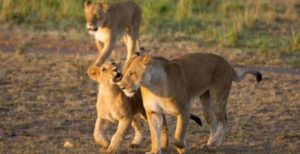 Essentially the Kenyan counterpart to the Serengeti, the smaller Masai Mara is equally rewarding when it comes to game viewing. Big cats are the star residents. Prides of up to 20 lions hog the spotlight, but it is also a very good place to see cheetah and leopard, along with elephant, buffalo, giraffe and – with a bit more luck – black rhino.
4. Mana Pools National Park (Zimbabwe)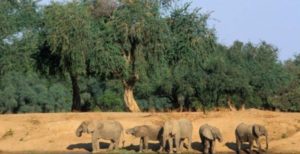 Mana Pools is one of the best places to travel in Africa for the adventurous. It is definitely where to go if you are looking for a safari destination that places no restriction on unguided and guided walking. Better still, it offers the thrilling opportunity to canoe through one of Africa's most pristine wilderness wetlands in the form of the forest-fringed Zambezi River and a network of associated pools.
5. Etosha National Park (Namibia)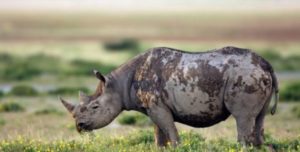 Namibia's flagship reserve, Etosha is dominated by the vast, saline and normally dry pan for which it is named. The pan is lined by a series of perennial waterholes – some floodlit at night – that attract large herds of antelope, giraffe and other grazers during the dry season. It is also one of the more reliable parks in Africa for black rhino, which occur here alongside lion, leopard and elephant but not buffalo. Etosha is unusually well geared towards self-drive safaris.