Four dead in Audi and Bakkie car crash in KZN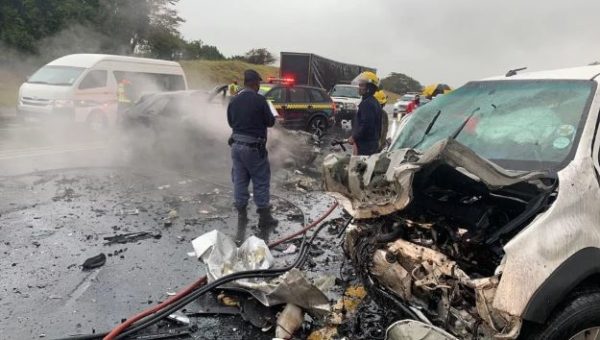 Four people have been reported dead after a high-impact collision on the N2 near Mandeni in KwaZulu-Natal on Monday morning.
The Audi car was said to have contained smuggled cigarettes and dagga.
According to Paul Herbst, medical services operations director at IPSS Medical Rescue, no one survived the accident.
"The Audi was carrying a substantial amount of dagga and illicit cigarettes. We're not sure which direction the car was travelling in when it collided head-on with the bakkie with two occupants – one of whom is believed to be an RTI (Road Traffic Inspectorate) member on his way to work.
"The driver and another occupant of the Audi were trapped in the vehicle when it caught alight on impact."
Here are the pictures from the incident: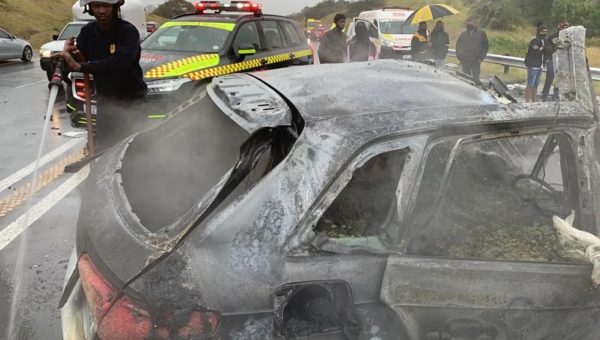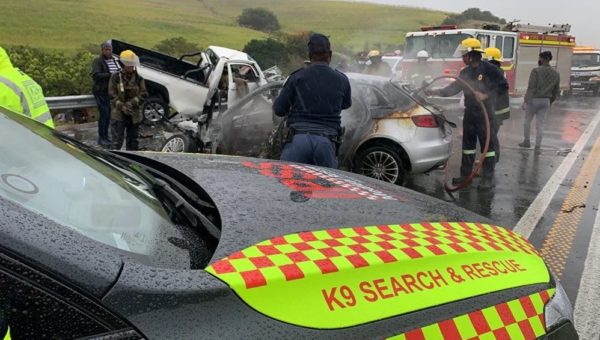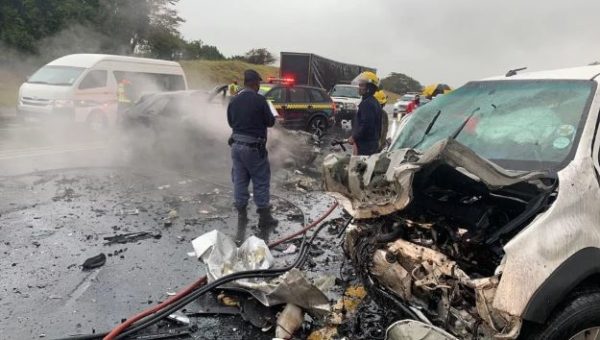 The N2 northbound was closed because the scene of the accident has not been totally cleared for easy movement.
"Collision units and the necessary authorities are on the way" he said.