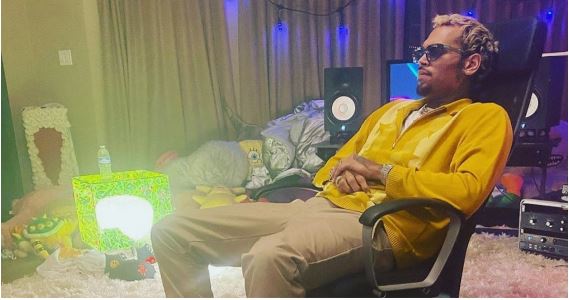 Singer Chris Brown took to his social media to respond to fans on their request to go into a singing competition with Usher Raymond.
Chris Brown and Usher were trending on twitter which was tagged as the "Verzuz" debate.
However, fans on social media have been pushing the debate while trying to figure out who would emerge victorious if the two went up against each other.
The Fine China singer came across the conversation and responded in the cheekiest of ways.
Sharing his thoughts on Instagram, Brown said he could do a Verzuz of features all alone.
"Only Verzuz I'm going to do is Chris Brown vs Chris Breezy. Not in competition with nobody but myself," Brown said. In another post, he declined the offer, saying he was busy doing nothing.
He wrote: "I could do a vs of features alone. So I'll humbly decline. I'm busy doing nothing."
However, Brown did not see any reason to go up against Usher and according to him, he is 10 times better than Usher.
Due to his statement, his fans feel he might lose the battle.
Chris Brown and Usher verzuz really not that far fetched 🤔 who y'all got? pic.twitter.com/fNbDjWQBmk

— Dolo (@drycleandolo) July 26, 2020
If you put Chris Brown over Usher you probably got roaches in your car

— The Last 🔝 (@JuSLIKEMIKE911) July 26, 2020
Chris Brown beating Usher in a Verzuz? It's Sunday please pic.twitter.com/AbZtk0L6oQ

— Joyee (@Joymemo3) July 26, 2020
I need a list of Chris Brown songs y'all think will beat THE Usher Raymond because…I don't see it. pic.twitter.com/1fPuQMdMw7

— Plaine Blaine (@PlaineBlaine) July 26, 2020
Why do people think Usher would lose in a battle against Chris Brown??? I don't get it pic.twitter.com/iUQXw7bHJg

— wake me up when 2020 ends (@chelseaablately) July 26, 2020