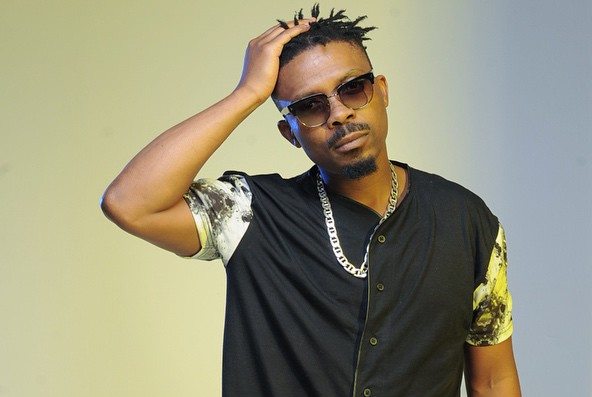 South African rapper, Ma-E has taken to social media to respond to trolls who claimed that he is the oldest upcoming South African rapper.
The rapper who is 45 years of age has decided to clear his mind on the issue stating some of what he has achieved so far in the entertainment industry.
Former Teargas star's real name is Ezee Hanabe but he is popularly known by his stage name, Ma-E.
However, Ma-E made it clear on twitter stating the awards he has gotten.
He said: "It must be nice to be an oldest come up artist with 5 SAMAs, 4 metros, 3 ChannelOs, 1 sound city awards, BET Awards nomination and over 10 million views on youtube. Something you might not see in your family lifetime! Hope u good with what you do! God of the west might Bless U,".
Going further on his clarification, the rapper stated that he started a recording label Cashtime records with K.O before going solo.
He quoted: "I was a label owner at Cashtime. We had to push other artists, like with K.O and things didn't work out well. Now that I have started Ghanda Ghanda productions I am really concentrating on myself. I am independent. I have to fund myself. I have to fund producers. I have to fund videos and marketing. Right now I have to focus on me."
"Individual artists ended up doing our own things individually, not confirming with another guy. We ended up disconnecting. Unfortunately when I dropped my album, Township Councillor, all these things happened. I couldn't really promote my album with everything I had invested in it because I was pushing it independently. It was a really tough time for me. I had to stop promoting the album because people were asking about Cashtime and not my album."