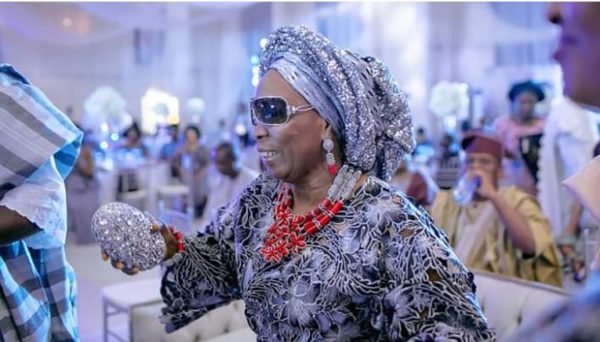 A 69-year-old grandma, Mojisola Odegbami, has taken every one to surprise as she get featured in Beyoncé's Black Is King visual album.
Little did Grandma know that her trip to the United States would land her a feature in a visual album by one of the most popular music artists in the world.
Mojisola stated how she got to the US and the great opportunity.
Odegbami was really happy and proud of herself to have been able to represent Nigeria and Africa in a whole and also give all thanks to her daughter's friend for giving her the opportunity to take part in the album.
She stated that her journey  began with a medical trip to California in July 2019, where she met Folajomi "FJ" Akinmurele, a young actor.
"I was staying with my daughter's friend, and this friend of hers has a 7-year-old son. The son, FJ, is the main character in "Black Is King," Odegbami explained.
"Each time he needed to go for practice, I was the one who drove him there cause his mum would have gone to work. At that point, Beyoncé's staff got to know me as grandma Moji,".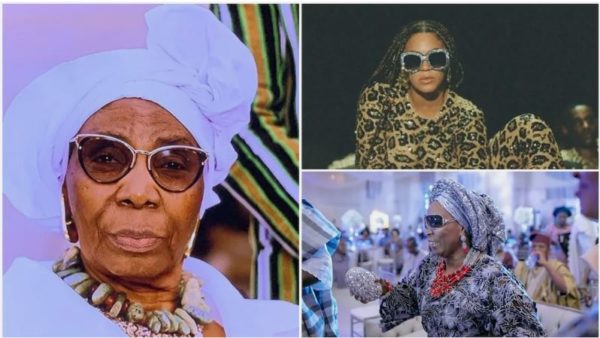 "I was out shopping one day and she called me, and asked that I come home immediately. I was scared, you know. She said "Grandma, it's very important I need you to please come back home,".
"That was how I found myself on the way to L.A .that same day for a part in the album. I initially didn't want to go but she kept begging me, so I agreed,"
She said from that day on forth, everything happened so fast and after her audition she was handed a role in the album.
She stated that she was given some fun parts to play.
"I was just having fun, you know. Everything was going on smoothly, playing those parts I was asked to," she said.
She also mentioned she could not take pictures with the star as there was no cell phone allowed and she had to sign documents that state she can not disclose what went down during the shoot until the album is out.
"They dressed me up, did my makeup, and chose outfits for me. And then they showed me where to stand on set waiting for Beyoncé," she explained.
The Nigerian Grandma is very happy and grateful to those who stood by her side.