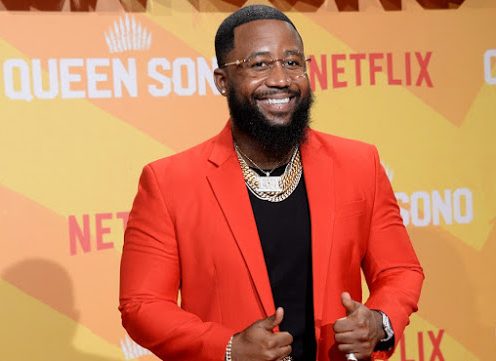 South African rapper, Cassper Nyovest has been all over the news as his date for his new album approaches.
Most of the rapper's favorites are really anticipating to the drop of his album and he has warned that his rivals will do anything to ruin its release.
This is coming after a fan stated that the star always make better music when he is not surrounded with negative vibes or dispute.
He said his rivals were intent on stealing the spotlight and sabotaging its launch.
"They gone bring the negativity closer to the album release date. We going to see so many rappers twirling, some might drop on the same day as me. All kinds of weird s**t!".
Cassper who is set to release the new album, Any Minute Now, on September 11 stated that the album is going to be "timeless" and a "masterpiece".
THis album yo!!! This album!!! These songs!!!! These aren't tracks but songs!!! Records!!! Like you can feel them, not just hear them!!! This is music!!! This album is timeless!!!! Like, i'm playing in my own field!!!! We making a masterpiece. #AMN

— R.M Phoolo (@casspernyovest) August 6, 2020
The star continues to hype his upcoming album also shared its progress with fans, including collabs with Zola 7 and Samthing Soweto.
He went further to say that he won't let the negativity bring him down as he has a lot to do on his album.
"They gone bring the negativity closer to the album release date. We going to see so many rappers twirling, some might drop on the same day as me. All kinds of weird s**t!"
"Just watch. N**gas will do anything for a little clout. Especially the ones that don't have any."
He said that his critics would soon learn the album is "unf**kwithable!"