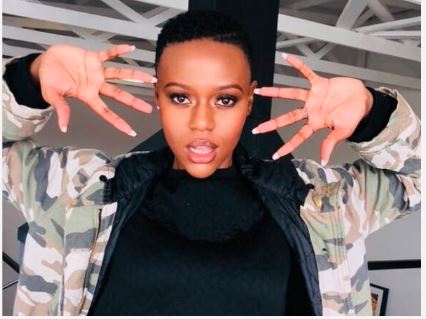 In life, there is one person that would die but can never be forgotten because of how good and close the person was to you.
This is the case of South African Actress, Sibusisiwe Jili who lost her mother but continues to pay tribute to her.
The star who still can't believe the death of her mother stated that she was her biggest role model and taught her not to give up on her goals.
She stated that her mother helped her deal with difficulties and struggles, advising her to change the plan not the goal.
"My mom taught me not to give up when I'm faced with a problem. She says only you know your goals, if your plan changes then go ahead and change the plan but never change the goal."
The star further said most times, she is able to fight through difficult times by meditating and doing yoga.
She said it helps remind her of the peace she left at home.
"I'm a person who meditates a lot because I don't live with my family, they are in KZN and I live in Johannesburg. I communicate with my mom a lot on the phone and sometimes when the heart is heavy you need something to encourage you."
"Life gets blurry with everything that happens around us and people that we meet and we think that maybe I should change the goal – no honey, change the plan but not the goal," she said.