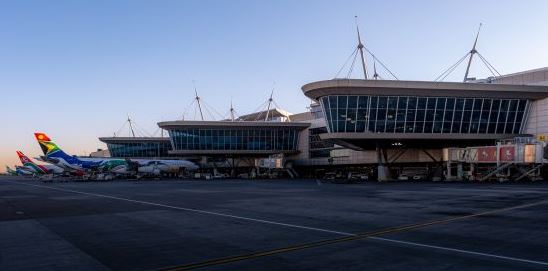 Hawks have arrested sixteen police officers for allegedly stealing confiscated drugs and narcotics at OR Tambo International Airport.
They are alleged to have been in the act of stealing seized drugs for years.
The National Prosecuting Authority in a statement said a 17th police officer will be arrested immediately he leaves the covid-19 isolation center.
Gauteng NPA regional spokesperson, Phindi Mjonondwane said the 16 police members will appear at the Kempton Park Magistrate's Court on Tuesday.
They would appear at Regional Court 1 on 233 counts ranging from racketeering, dealing in drugs or, unlawful possession of drugs, theft and defeating the ends of justice.
According to Mjonondwana, Hawks arrested 12 of the officers on Friday while four surrendered themselves over the past weekend.
"Reports of allegations of corruption and a possible drug syndicate operating at the OR Tambo International Airport prompted an undercover operation that began in October 2018 by members of the Crime Intelligence and the Hawks, working closely with the office of the Director of Public Prosecutions in the Gauteng Local Division," said director of public prosecutions in Gauteng, advocate Andrew Chauke.
"The officers are alleged to have been stealing drugs confiscated from drug mules at the OR Tambo International Airport.
"It is alleged their actions resulted in these drug mules being charged with possession of drugs of a lesser weight and such actions were detrimental to the administration of justice," said Mjonondwana.