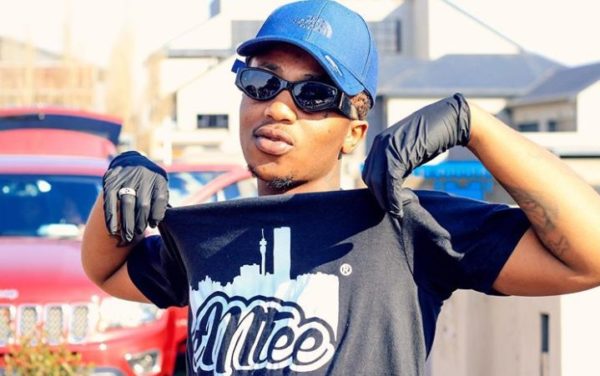 Emtee mocks Blaq Diamond's Record of the Year award at this year's SAMA26 for their hit song, Ibhanoyi.
The rapper didn't open up on why he laughed off the award won by the duo, but followers believed he jested them because they are signed to his former record label, Ambitiouz Entertainment.
"It regardless of what you and ambitiouz did to each other but the boys are talented. You need to let go and heal. This song is amazing and worthy of the award," a tweep said.
Another said: "They belong to ambitious, that's why he's laughing… It flew over your head."
Emtee and Ambitiouz' history is nothing but ugly. After departing the label, the rapper was stripped off all he had, including awards. This has caused a huge rift between the label and the rapper. He drags them at any given opportunity.
So, his comment on Blaq Diamond's SAMA win wasn't so surprising to some social media users. Though, a few urged him to stop hating and move on.
We know that you laghing at the fact that bayi thengile le award and ngeke ba ithola laBafana afterwards😂😂

Wena Emtee unjani mara yeeeh? 😂👀🤟🏾🤟🏾 pic.twitter.com/4GZZUT28xH

— Efkay Lele Legodi ⚪ (@lele_efkay) August 8, 2020
Without leaving a Benchmark pic.twitter.com/4jg4xk3LxC

— S M I L E (@___Seretse) August 8, 2020
He's laughing cus he knows they are not getting that award.

— Reff Moore. (@Tacola_Smorlls) August 8, 2020
9.4 M pic.twitter.com/KsGMwQ0hGf

— Gubazi♤🕴 (@Nja_jobeh67) August 8, 2020
They belong to ambitious, that's why he's laughing… It flew over your head

— Mopedi Thwii! (@Kagiso_Geiger) August 8, 2020
My thoughts exactly 😂😂😂

— Mntanom'Xhosa 🇿🇦 (@Team_ME_the1st) August 8, 2020