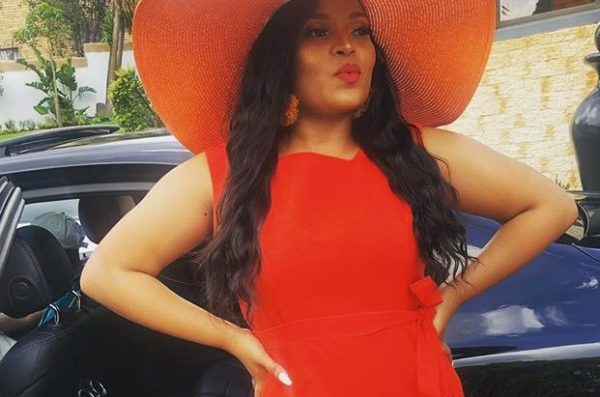 Singer Bucie Nkomo stuns fans with a photo of her bundle of joy shared on social media.
The star is very private with her personal live, and she did't put out any photo about her pregnancy on social media, before revealing the new princess.
Sharing the photo of the baby girl, whose face is covered, Bucie captioned post with words of excitement.
"God is everywhere. God is all around you like the air that you breathe. You can't see the air, you can't see God. But God can SEE you. God can HEAR you. God can TALK to you. God KNOWS you and he LOVES you. 2020 has brought me thee most precious gift. My little princess Liyah Nkomo."
According to Zalebs, Bucie has 2 sons already, and the little princess will be her 3rd child.
Meanwhile, this will be her second child with her husband Mr Nkomo.