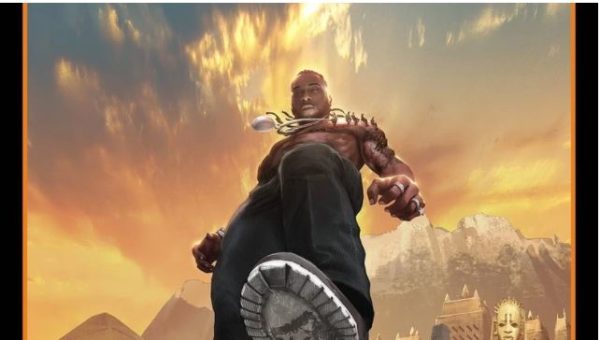 Nigerian singer and song writer, Damini Ebunoluwa Ogulu popularly known as Burna Boy has dropped his highly anticipated album, 'Twice As Tall'.
Grammy-nominated singer had on March 31, 2020, revealed that his album will be titled, 'Twice As Tall'  which was inspired by his Grammy loss.
According to Burna Boy, he learned a lot about the Grammys from Angelique Kidjo.
Sick. Totally sick. But my musical Mother @angeliquekidjo told me everything I needed to understand about the Grammys. So now I'm "Twice as Tall" (that's the name of my next Album by the way dropping in July by the grace of the most High) https://t.co/JKExPQMROe

— Burna Boy (@burnaboy) March 31, 2020
The 15-track album which was released on August 14th is a follow up to his critically acclaimed 2019 album "African Giant".
However, the album was executive produced by Diddy, Bose Ogulu and Burna Boy himself.
Burna boy's "Twice As Tall" features amazing artist from Senegalese, Youssou N'Dour, O.G. trio Naughty By Nature, Kenyan afro-pop band Sauti Sol, Coldplay's Chris Martin and U.K. rapper Stormzy.
Burna Boy says the album is "a journey through a bunch of emotions and energies at different points in time. It has now morphed into something bigger than me. It serves as a bridge for mankind to show that we're all different but still very much the same."
Afro-fusion singer took to his Instagram handle to thank those who supported him during the period and also gave shout out to those who contributed to the project.
"I'm grateful for the unreal talents that came together from ALL over the world to pull this off. Shout out to the OG @diddy for coming on board and sprinkling his own unique spice on this! I hope I'm able to spark something in you when you listen."
Speaking about the album, Diddy who has worked with the likes of Mary J. Blige, Jay Z, Usher and the late The Notorious B.I.G. stated that "I'm on record that I like hit records. If they're not hit records, I don't like them."
Diddy added that "He (Burna Boy), as every artist, he wants his music to be heard by the world. He doesn't care about crossing over. You know, he's not trying to get hot. He's not, like, 'I want to be a big pop star' — he's already a star. He wants his music to be heard, his message, his people."