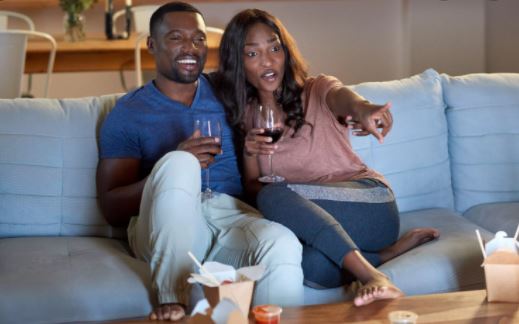 If you are one of those couples who love to spend time with their partners by teaming it up with expensive gifts to make them happy then no doubt you are burning a hole in your pocket.
It is time to understand one thing right that love is not expensive but going to fancy restaurants, buying gifts or trips can be.
Put all your doubts to rest for we have some amazing dating tips that will not only help you in spending quality time with your partner but will also help you avoid breaking the bank.
Here are the 5 budget-friendly and wonderful ideas that won't empty you pocket:
1. Make movie plans at your place
One of the best ways to have a romantic date will be to plan a movie date at your place. You can choose any of your partner's favourite movie and relax for hours. Team it with some snacks, cushions and cold drinks and it will surely be a memorable date. This is not only cost-effective but will also help you and your partner in spending quality time with each other.
2. Go for trekking instead of expensive trips
Forget about expensive trips, trekking can be fun too. If you want to take a break from mundane life and looking for adventure, then short treks will be great. You can choose a calm and serene place to escape from the hustle of city life and spend a day with your partner. Trekking is quite cheap and thrilling. This will bring a completely new experience for you.
3. Plan a picnic with your partner
Another budget-friendly dating idea is going on a picnic with your partner. You can plan a picnic in a park or near a beach. Arrange some snacks, drinks, good books to read, a mat and plenty of time to enjoy the moment with your partner. This way you will not only give you and your partner enough time but will also avoid spending too much.
4. Organise a dinner ate at your place
If you and your partner are craving to have some good food and exchange sweet nothings, then you can surely have a dinner date at your place. Also, you can go for the same at your partner's place. All you need to do is find an easy and tasty recipe. You can also think about cooking some delicacies with your partner. This way both of you will get to work together as a team and then reward each other with whatever dish you prepare.
5. Go for a long drive at night
Instead of going to any expensive hotel or some exotic place, you can take your partner on a long drive. He or she will surely love this. You can also talk about your future or career goals while you are on the long drive with your partner. In case, you don't own your own vehicle, you can rent one and spend a beautiful day with your partner.