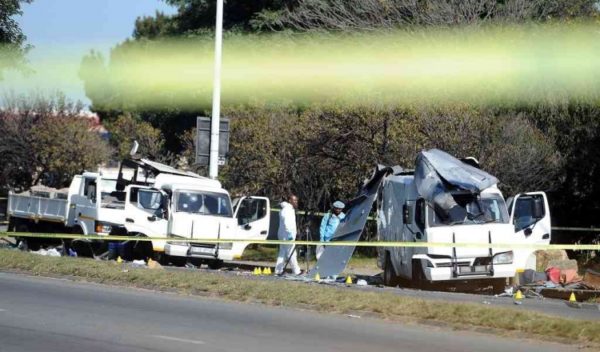 Just as at when South Africa's fragile economy is opening up again, cash-in-transit robberies are increasing.
Those in the industry have said it is time for a more united fight against criminals.
Police latest crime stats show CIT robberies are down by 10 percent and the SA Banking Risk Information Centre has confirmed that there has been a five percent drop year-on-year, thieves have returned, littering the streets.
"When the lockdown began, we saw a complete lull in the number of attacks on cash vans," said anti-crime activist Yusuf Abramjee.
"When the lockdown regulations were relaxed, we suddenly saw a dramatic increase in CIT robberies especially in Gauteng, KwaZulu-Natal and Western Cape, but Gauteng has been the hardest hit."
In the beginning of this month, Fidelity made it known that there were three separate attempted attacks on its cash vans in three different provinces, which happened within the space of 30 minutes.
Grant Clark of the CIT Association for South Africa said people receiving Sassa grants are also affected by CIT robberies.
"A lot of this cash is being taken to pension payouts at month-end, so if there's a heist, that money doesn't reach the pension payouts," Clark said.
Clark is looking forward to formalising the association at the end of the year and also bring in role-players together, so as to assemble one coordinated fight against South Africa's ongoing CIT heist issue(s).