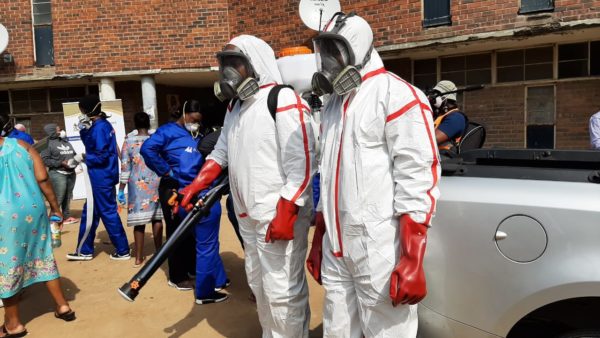 The African National Congress has commended South Africans for playing their role in curbing the curve of COVID-19 infections.
ANC will now fully support President Cyril Ramaphosa after he made the announcement that the country is moving to Alert Level 2.
The ruling party mentioned that the government's measures to control the spread of coronavirus have proven to be successful and also have saved many lives.
ANC also urged the government to ensure that it secures the country's economic prospects as we fight the virus.
The party has also picked out on all sectors of society to be responsible and adhere to guidelines in place to make citizens safe "from the invisible enemy that is the COVID-19 virus."
Opposition parties have reacted negatively to the speech delivered by the president.
The DA said the extension placed on the State of Disaster only serves to place power and control in the hands of a few.
In a deep statement made by John Steenhuisen, the DA's interim leader said lifting the ban on alcohol and tobacco sales isn't something government should be praised or thanked for.
The EFF rejected the easing of lockdown regulations.
It believed that there was a conspiracy to manipulate data and lie about progress in the fight against COVID-19.
The party is now calling for an independent review of the data that was presented to the public.