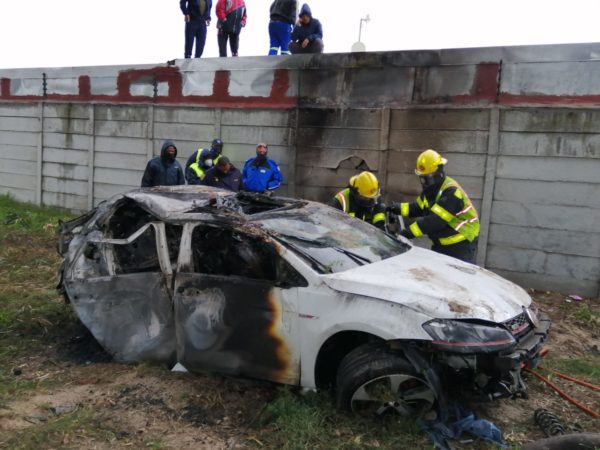 The police at Western Cape are probing a culpable homicide case after a car crash occurred, killing four persons.
In the early hours of the morning, it happened that the car driver had lost control of the car on the R300 road, near Belhar in Cape Town.
The lost control made the car run into a wall.
Upon officials getting there, three bodies were already burnt beyond recognition inside the car, while a fourth body was flung from the vehicle and was found lying dead on the roof of a nearby house.
A call was made through to fire rescue and emergency services, which led them to the scene on Saturday morning to put off the car that was already lit on fire.
The fire was quenched and the bodies were recovered before the police took over the scene for further investigation into the cause of the crash.
Four people died this morning after their vehicle smashed into a wall and burst into flames in Signal Close, Belhar. Three bodies were burnt beyond recognition. The body of a fourth person was found on the roof of a nearby house. pic.twitter.com/QBfbkbqcr8

— eNCA (@eNCA) August 15, 2020