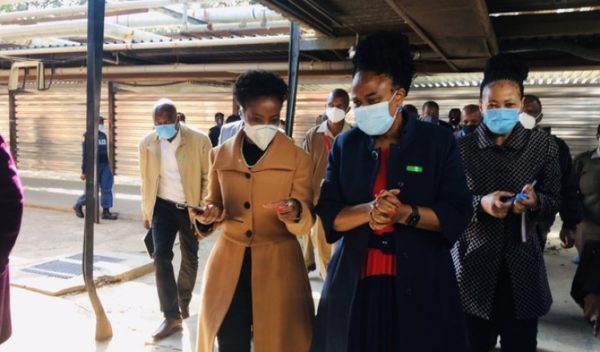 So far, three hospitals have been given a 'go-ahead' in Pretoria by the Public Protector's office. Inspection of healthcare facilities have been ongoing across the country.
Busisiwe Mkhwebane said in a statement that investigations into COVID-19 tenders are also going on from the confines of her office.
The province on focus for this week is Gauteng and hospitals, which are being assessed on COVID-19 preparedness.
Busisiwe visited the following hospitals in Pretoria: Jubilee, George Mukhari, and Steve Biko hospitals. She was quite satisfied with their preparedness.
She said:
"It's promising, it's not doom and gloom. All in all, I would say things seem okay in these hospitals," she said.
"Our intention as I said is to support and strengthen the administration of the hospital."
Unfortunately, things weren't so satisfying in the Eastern Cape when the public protector's deputy did an inspection.
What was found were dirty sheets and broken infrastructure, among others.
Recommendations will definitely emerge on how to improve these facilities. Busisiwe is also calling on stakeholders to take legal action.
Throughout this week, she is expected to visit other facilities in Gauteng.