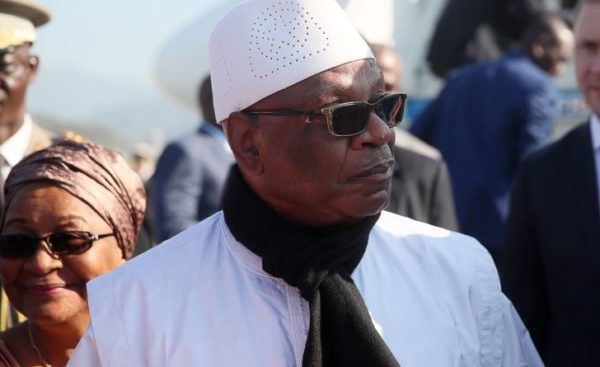 Mali's president, Ibrahim Boubacar Keita has announced that he would resign so as to prevent unnecessary "bloodshed".
He made this announcement on Wednesday morning, hours after he and the Prime Minister, Boubou Cisse were captured by troops in a sudden coup.
Keita disclosed this in a state television broadcast after midnight to declare the dissolution of the government and national assembly.
He appeared calm as he claimed that he had no choice but to resign with immediate effect.
"If it pleased certain elements of our military to decide this should end with their intervention, do I really have a choice?"
"I must submit to it, because I don't want any bloodshed."
It is not known yet if Keita was still in custody at the Kati military base or not.
There have been reports that Mali had been going through political crisis for some months.
On Tuesday afternoon, the president together with some top officials were arrested by soldiers and taken to the military base in Kati, a town 15 kilometers (nine miles) from the capital Bamako which they had seized that morning.
A reporter, Mahamadou Kane, who was in Bamako before the officials were arrested said that people gathered at the independence square in support of the M5-RFP movement that wants the president and prime minister to resign.
He said the crowd "seem to support the military but it remains unclear what the demands of the military are".
However, UN Secretary General Antonio Guterres demanded the "immediate and unconditional release" of Keita and Cisse as diplomats in New York said the Security Council is set to hold an emergency session on Wednesday.