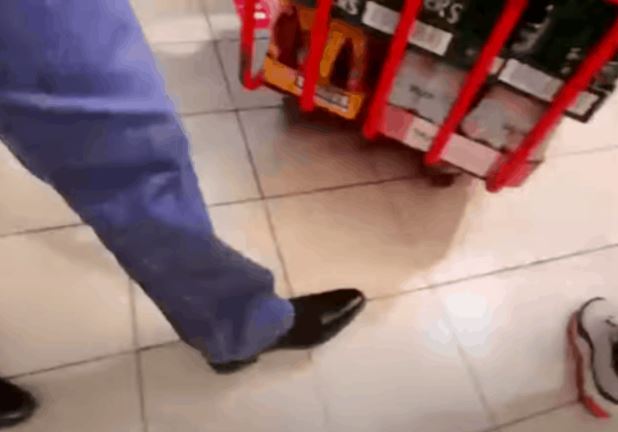 The Democratic Alliance (DA) has defended its MPs Tsepo Mhlongo who was accused of shopping for booze in a liquor store during a virtual parliamentary session.
DA's chief Whip, Natasha Mazzone released a statement to clarify that Mhlongo was not in a booze store. 
She said Mhlongo was at a Pick n Pay grocery store and not at a TOPS liquor store, as assumed by an EFF MP.
"Due to the unprecedented outrage directed towards Mr Mhlongo, he has now been forced to go as far as to compile an affidavit to prove that he was not in a liquor store," she said.
"The DA in no way justifies Mr Mhlongo not being fully attentive while being on the virtual sitting."
She made it known that Mr Mhlongo was reprimanded by the Party's parliament.
"…he apologized for the offence that he has caused to the public," she added.
Mhlongo also took to Twitter on Friday to clear the air
"I would like to clarify the unfortunate incident of my video turning on by mistake on Wednesday during a Parliament seating, for which I unreservedly apologise as it was not intended."
"I want to put it on record that I was not at Tops as alleged, I was however in a store."
Watch video where Mholongo switched camera in a store:
EFF MP Natasha Ntlangwini immediately raised the issue when Mholongo's camera accidentally switched during a zoom parliament session.
"Tsepo Mhlongo was busy within Tops. Can we please ensure that this comrade gets out of the liquor store and comes to the work of Parliament because the guy's in Tops as we speak. It is ridiculous that some of us make time and others are just in Tops and drinking wines. It's improper. We can't be reduced like this." she said.