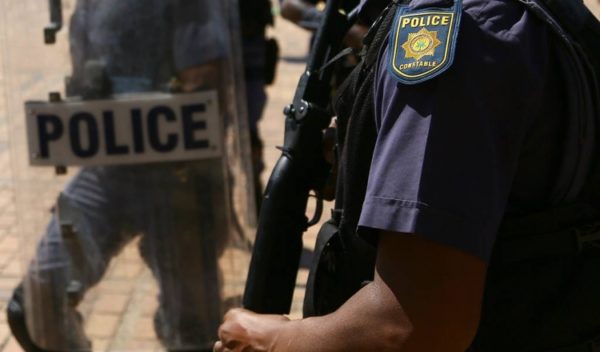 Gauteng Police have launched a search operation for gang who robbed Westwood Shopping Centre on Friday morning.
The robbers were reported to have stalked two men who were depositing cash into a nearby ATM, they opened fire on them and escaped with the cash.
During the robbery at Boksburg, one person was shot dead
According to Police spokesperson, Captain Mavela Masondo, the robbery and the murder of the man has led the police to launch a manhunt for the armed robbers.
"Gauteng police are searching for a gang of armed suspects following an armed robbery and murder in Boksburg," he said.
"It is alleged that on Friday 21 August 2020, at about 11:45, two men were going to deposit cash at the bank in Boksburg North."
"When they took out two boxes with money inside, about four suspects started shooting at the victims and shootout ensued."
He confirmed that a 47-year-old man was killed in the shootout and the robbers were able escape in a white BMW.
However, the police appeals to anyone with information concerning the suspect to please call the nearest police station or call crime stop on 08600 10111.
The public can also send anonymous messages on MySAPS App on any smartphone.