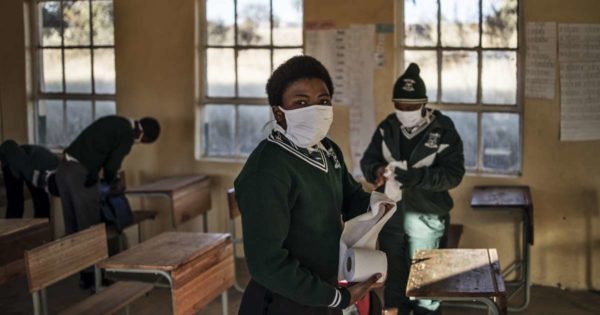 Basil Manuel, Naptosa president said the topmost priority now is the safety of children and teachers, as they resume back to school on Monday.
Naptosa (National Professional Teachers' Organisation of South Africa) is being mindful of not wanting schools to be the reason for another wave of coronavirus cases.
"Our concerns remain the same, whether the department is ready to accept them and whether the schools are being supplied with the necessary materials."
"In addition to that, one of the biggest issues is the supply for teachers, especially in those schools where there are pupils with comorbidities," said Manuel.
On Monday, there would be a storm of students flowing back into schools, which could be the first for some students in five months.
---
Coronavirus Hotline Number: 0800 029 999 from 8am to 4pm, Monday to Friday
Help protect your loved ones by sharing this official South African government COVID-19 service with your family, friends and community.
Send HI to 0600 123 456 on WhatsApp.
The NICD has another Clinician Hotline to improve #COVID19 communication and support for healthcare providers. The Clinician Hotline is 0800 11 1131, operating 24 hrs. The Public Hotline is 0800 029 999 also operating 24hrs.