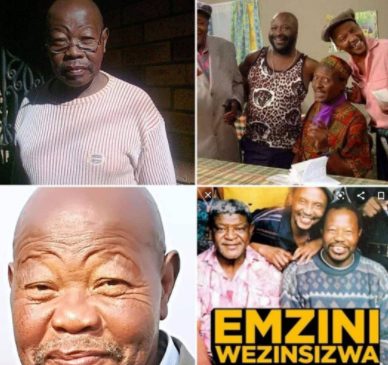 SABC 1 lost another legend and huge talent named Pixley Shabangu, creator of Emzini Wezinsizwa comedy series.
The 69-year-old died at the Charlotte Maxeke Hospital over the weekend.
His son, Nkululeko Shabantu confirmed the death news with claim that his father succumbed to diabetes, after a long time of battling with health issues.
Emzini wezinsizwa was launched by SABC -1 in 1996 and featured a hilarious motley crew of actors who made a name for themselves as residents of a fictitious hostel where they brought their shared experiences keeping the whole country in stitches with their tribal humour.
Shabangu is survived by two daughters and two sons. He will be buried this coming Friday.
Singer Winnie Khumalo announced on her social media account.