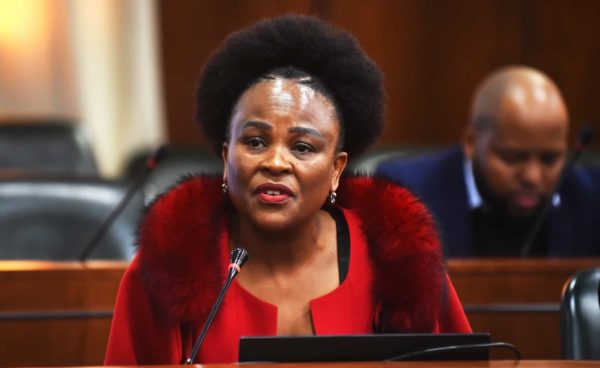 Public Protector Busisiwe Mkhwebane has revealed that National treasury is still benefiting companies and people that gained from apartheid.
She called on young people on Monday to probe national Treasury spend because it is not fulfilling its duty which is to economically empower "our people".
Mkhwebane made this call in a virtual debate hosted by the United Nations Association of South Africa (Unasa) on the topic- should corruption be considered a crime against humanity?
Mkhwebane said corruption is more like stealing from the poor and corrupt acts affects the country at large.
She said corrupt practices are committed by officials in both public and private sectors.
Mkhwebane further explained that it was important to understand if the country's constitution is assisting in uprooting corruption and crime and take note of how effective the police, Hawks and the national prosecuting authority are in dealing with corruption.
"They are the ones who need to move with speed to deal with those perpetrators," Mkhwebane said.
Mkhwebane further urged young people to look at and conduct research on Treasury's and parliament's spending.
She added that the former parliament's budget on procurement did not empower "our people" economically.
She explained that young people ought to be encouraged to become entrepreneurs, do business the right ways-according to to the law of the state.
"Be decisive in dealing with corruption across colour lines and across social standings", she said.
She said her office, the public protector and the South African Human Rights Commission are always ready to offer their services for free to ensure justice is served.