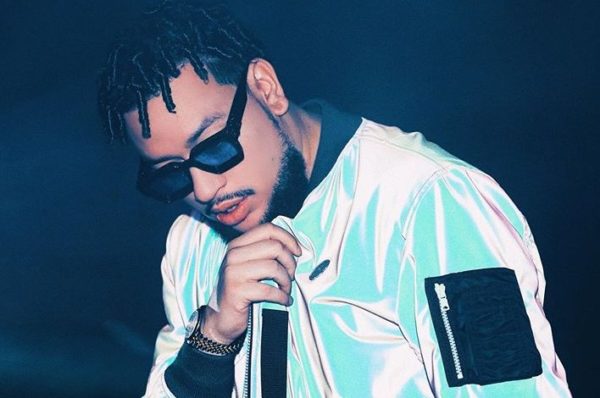 AKA took to his Twitter page to share a word of advice to his followers and fans.
The star stated that the lockdown is in level 2 and everyone has to be careful with whatever they are doing.
Many have been home for months due to the Covid-19 lockdown and they are all excited following the relaxation of the lockdown by President Cyril Ramaphosa.
AKA tweeted that many South Africans have lost their jobs due to the lockdown restrictions. 
He advised that since its lockdown level 2, South Africans should try to drink responsibly. 
The star also told his people to avoid drinking and driving so as to avoid accident and death of innocent souls.
He said: 'Level 2 is here. Many South Africans have lost their jobs due to the lockdown restrictions, please drink responsibly!! NO DRINKING AND DRIVING!!! We don't want to go back to where we started. #SaveOurLivelihoods"
Level 2 is here. Many South Africans have lost their jobs due to the lockdown restrictions, please drink responsibly!! NO DRINKING AND DRIVING!!! We don't want to go back to where we started. #SaveOurLivelihoods 🙏🏼

— AKA (@akaworldwide) August 26, 2020
Read some of the reactions from fans:
Many south Africans are unemployed and blacklisted at the same time pic.twitter.com/FkDo5I4O7V

— NKABINDE 🥇 (@sya_nkabinde) August 26, 2020
My dum ass I thought you gonna give us Levels 2 🤦🏾‍♂️😂😂😂 pic.twitter.com/YUjmOOcKZA

— AKA&KANYE (@xthewholetime1) August 26, 2020
This is truly the time for us to be as responsible as we possibly can, many people lost their jobs and it would be heartbreaking to see more people lose their jobs if the president implements another alcohol ban due to irresponsible drinking.

— Ex-YouTuber: Asisipho Burwana (@Shoun_B) August 26, 2020
And ke as much as we're not expecting another ban, we still need to responsible with our lives and others' bc our action affect wonk'umntu 🤞🏾

— quisha. (@SibuMak_) August 26, 2020