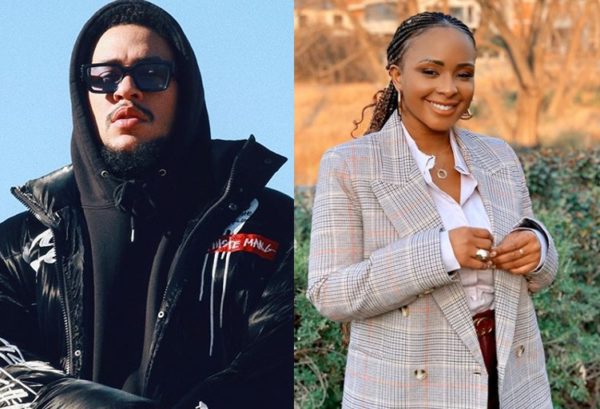 AKA came hard on Boity after ranting all day on social media.
Boity got lots of critics on her tail yesterday after standing with Mihlali Ndamase over her s*x life spilled out on a video.
Reacting to the hate, the Wuz Dat hitmaker said:
"Men on this app are annoying. They want to threaten me and throw all sort of insults about my body, my sexuality, my intellect, my fertility, etc but they wanna throw bitch fits when I call them unemployed roaches? La nyela."
Twitter users claim the post was insensitive due to the word "unemployed".
AKA also reacted to Boity's post by supporting tweeps.
"GOOD MORNING BROTHERS & SISTERS, BEING UNEMPLOYED DOES NOT MAKE YOU A "ROACH", ESPECIALLY IN THESE DIFFICULT TIMES. YOU MISS 100% OF THE SHOTS THAT YOU DONT TAKE. BELIEVE IN GOD & YOURSELF. TODAY IS YOUR DAY!!!! LETS GOOOO!!" he responded.
Social media users didn't see her name attached to the tweet, but fans were able to connect the dots in his tweet.
GOOD MORNING BROTHERS & SISTERS 💜 BEING UNEMPLOYED DOES NOT MAKE YOU A "ROACH", ESPECIALLY IN THESE DIFFICULT TIMES. YOU MISS 100% OF THE SHOTS THAT YOU DONT TAKE. BELIEVE IN GOD & YOURSELF. TODAY IS YOUR DAY!!!! LETS GOOOO!!! 😊

— AKA (@akaworldwide) August 27, 2020