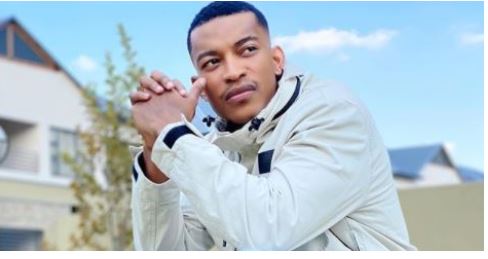 Tumi Seeco has decided to voice out again over rape allegation.
This is coming after the social media influencer was called out on Twitter for raping a young woman.
According to the tweet, the user, who is a friend to the victim, claimed Tumi raped the woman at a Pop Bottles event a few years back.
She further said that the woman was in grade 10 as at that time and Tumi was fully aware.
The user stated that all she wanted was to create awareness so other women can see the kind of person Tumi is.
Reacting to this, Tumi could not let this slide away as he defends himself stating he has never raped anyone before and also went ahead to share documentation which shows he has taken some legal steps towards the issue.
He tagged it, "Malicious and Defamatory Twitter Allegations." 
Thinking the issue is being resolved, Twitter users came for him again as he was accused of silencing a victim.
Addressing the issue, he said: "A whole list was dropped and I got target cause my life good? Y'all mad. Let's make everyone accountable."
He revealed he would not mind going extra mile to find the person behind the account, stating if not that he is strong, he might not be able to handle the situation the way he has been handling it.
"And to the person behind that anonymous account. I will find you. I got the budget for that. I'll find you and get you jailed," he said.
Read his Twitter thread below:
— SummertimeSeeco🌞 (@Tumi_Seeco) August 23, 2020
And if i must die "on that hill" and if the world must burn, so be it. You out your fucking mind if you think you're gonna use a real serious movement and problem to push a personal whatever agenda just because it takes 2 seconds to do it. You can go to hell for that shit.

— SummertimeSeeco🌞 (@Tumi_Seeco) August 27, 2020
Through my come up I knew I'd face many challenges and people opposing me. But rape? Never! come up on your real account. It takes 2 seconds to create an account and write a story about ANYONE. YOU GOT ME FUCKED UP.

— SummertimeSeeco🌞 (@Tumi_Seeco) August 27, 2020
Big time bro. And I'm tired. I kept silence to keep my peace. My life will continue as normal and ima keep balliling.

But rape? I will not let that shit fly. They are fucking mad. It's just clout and twitter for some people. This my real life.

Anonymous account? Imagine!! https://t.co/laJssjowXb

— SummertimeSeeco🌞 (@Tumi_Seeco) August 27, 2020
A whole list was dropped and I got target cause my life good? Y'all mad. Let's make everyone accountable.

— SummertimeSeeco🌞 (@Tumi_Seeco) August 27, 2020
Do you know what you go through to deal with fabricated rape allegations from an anonymous account?

If I didn't do perosnal development I would've went into a psych ward. Instead I dealt with my emotions and kept it moving.

But today? I'm tired. Fuck that.

— SummertimeSeeco🌞 (@Tumi_Seeco) August 27, 2020
And to the person behind that anonymous account. I will find you. I got the budget for that. I'll find you and get you jailed.

— SummertimeSeeco🌞 (@Tumi_Seeco) August 27, 2020