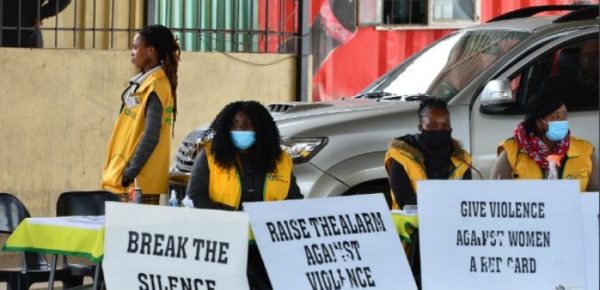 The Premier of KwaZulu-Natal said there has been a joint force of his government with law enforcement in order to pull out all the stops for the protection of Mthwalume women.
However, the community said the arrest of a suspected serial killer in the area took so long than usual.
Over the past few months, there's been discovery of the bodies of five women.
Just last week, the body of a woman was discovered severely burnt in a sugarcane field.
Premier Sihle Zikalala expressed his feelings and said it is shameful the incident occurred during Women's Month.
Moreover, the taxi industry is in joint force with the provincial government to battle gender-based violence.
"As the minibus taxi industry in KwaZulu-Natal, we know that the industry itself is dominated by males, it's patriarchal and males are the ones that are the perpetrators when it comes to such violence," said SA National Taxi Association's Sifiso Shangase.
"We want our places of working areas, which is the minibus taxi ranks, to be places of safety, especially for women who are commuters within our minibus taxi. We are also instilling a culture and educating our own men, within the minibus industry, that woman as well have their own rights in the bill of rights."
Zikalala is beckoning on everyone to play a part in the protection of women and children.
"Every taxi is going to be carrying this message but we are saying only through a partnership of educating our people and protecting woman, that we will be able to deal with this scourge," the premier said.
"It is the responsibility of each and every citizen to fight against the scourge against gender-based violence."