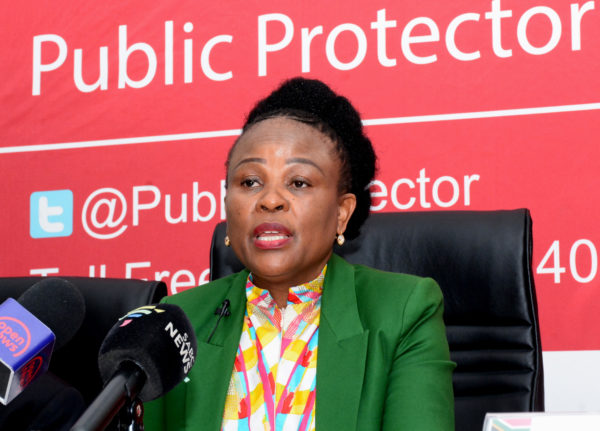 Busisiwe Mkhwebane wants the permission of Sars so as to gain access to confidential taxpayer information.
However, the Constitutional Court will listen to verbal submissions from Public Protector – Busisiwe Mkhwebane and the South African Revenue Service.
In March, when Mkhwebane came before the North Gauteng High court concerning taxpayer information, the court ruled against her saying the information is confidential.
Mkhwebane wants to gain access to former president Jacob Zuma's tax records.
This is following her investigations that claimed Zuma was paid from a politically connected businessman,
Apparently, the former president took to his official twitter account to declare he has no skeleton in his cupboard and would grant the Public Protector access to his Sars records if she needs it.