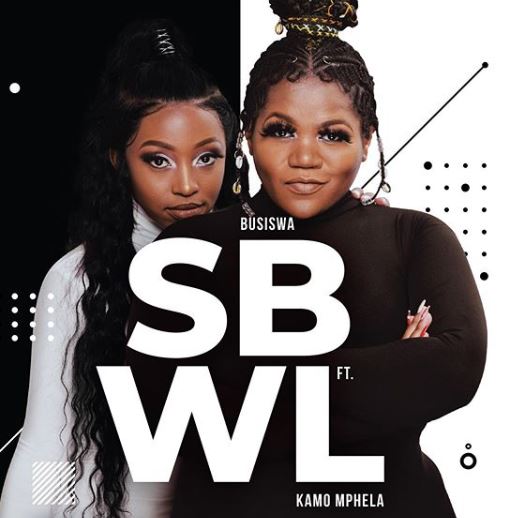 Busiswa has finally dropped her most anticipated music.
This is coming weeks after Busiswa announced to her fans her latest collaboration with Kamo Mphela.
Busiswa's new single, 'SBWL' featuring Kamo Mphela dropped in the early hours of today.
According to her, DJ Clap produced the music.
The 31-year-old singer was born in Mthatha, Eastern Cape, South Africa.
Busiswa gained public recognition for her feature on DJ Zinhle's song, "My Name Is", after being discovered by Kalawa Jazmee's CEO Oskido.
Many of her fans and other South African celebrities took to their social media to show support to the star.
In her post, she also gave the meaning of her single, 'SBWL'.
"what does #sbwl mean? pic.twitter.com/iWiriTeKSH

— #SBWL ft Kamo Mphela (@busiswaah) September 4, 2020
AND WE'RE LIVE RHA!!! #SBWL ,the song & video by yours truly ft @Kamo_mphelaxx IS OUT NOW!!! :dancer::skin-tone-5::dancer::skin-tone-5::dancer::skin-tone-5::sweat_drops::sweat_drops::sweat_drops::rocket::rocket::rocket:#linkinbio pic.twitter.com/YzbEXxCsFN

— #SBWL ft Kamo Mphela (@busiswaah) September 3, 2020
:heart::pray::skin-tone-6::kissing_heart::champagne::clinking_glasses: #SBWL https://t.co/yaVjqbeEBd

— #SBWL ft Kamo Mphela (@busiswaah) September 4, 2020
What does #SBWL mean in your language? (Discuss For 10 marks)_
_
My latest single & video #SBWL ft @kamo_mphelaxx is OUT NOW, on all platforms EVERYWHERE!!! Get it & repost kaloku! pic.twitter.com/JtLQMyqPT4

— #SBWL ft Kamo Mphela (@busiswaah) September 4, 2020