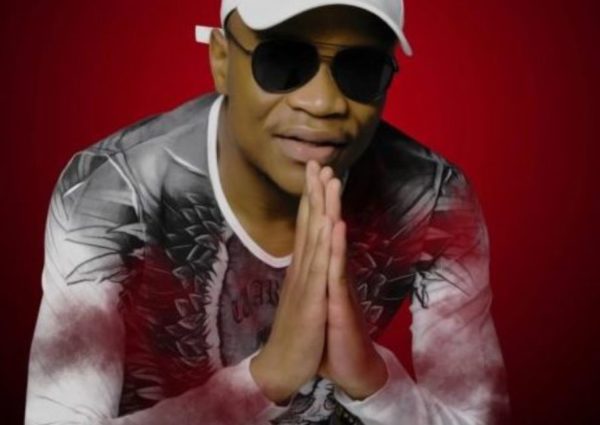 Master KG's Jerusalema continues to make waves and many of his fans keep thanking him for making such a good music.
In the single, he featured the songstress, Nomcebo and since its drop, many of his fans and other celebrities have been showing how good the music is one way or the other.
Recall, the music video recently hit 100million and many took to their TL to congratulate the duo.
Well, few days ago, a video of a little girl dancing to Jerusalema went viral and Janet Jackson gave a shoutout to the little girl and also tagged Master KG.
Reacting to this video, American tweeps stated how impressed they are by the little girl's moves while South African on the other hand claimed the girl for the country in the comment section.
Thinking it would end there, Janet Jackson shared a video of the first set of people who started the #JerusalamaChallenge with a caption as she tagged Master KG/
She said: "Happy Sunday u guys #Jerusalema @MasterKGsa"
Happy Sunday u guys 🤗💃🏽🕺🏽💛#Jerusalema 🎧: @MasterKGsa pic.twitter.com/vZDgZzT7dN

— Janet Jackson (@JanetJackson) September 6, 2020
Many stated that she might be crushing on Master KG while others felt she loves the music and the piece of work.
American superstar,  Chance the Rapper decide to add his own by retweeting Janet Jackson's tweet and told her that they should learn the dance.
Lets learn this https://t.co/YFIlINZOJW

— Chance The Rapper (@chancetherapper) September 6, 2020
Check out some of the reactions from fans:
Qeda le tender mfana wam ngo sign…ube ngu sbali kaMicheal Jackson 1 time kunyiwe 😂😂😎 pic.twitter.com/RvkJXIQB5B

— SiraT (@MvabaTinise) September 6, 2020
Masimnike mntase, please. She's thee Janet, thee Jackson. Not even our own local legends are showing love to Master KG & Nomcebo, but a whole world icon Janet isn't shy to show love! She did it twice fam. Twice 😭 pic.twitter.com/qibJE5w6uV

— ENTREPRENEUR 🥺🖖🏾 (@pharrellelogram) September 6, 2020
Your new South African name is Ma Chance. pic.twitter.com/CRjaxEYN0I

— Gizmo Da AfroGuru (@Given_ngweny) September 6, 2020
You will scroll trying to find comments of other people from different countries but you will only find South Africans pic.twitter.com/8r3EZo5cDP

— Sir Mongale™️ (@Thabang_SF) September 6, 2020
🇿🇦🇿🇦🇿🇦🇿🇦🇿🇦🇿🇦🇿🇦🇿🇦 that's Janet and chance the rapper y'all 😍😍😍😍💕💕💕💕💕🇿🇦🇿🇦🇿🇦🇿🇦

South Africa 💕💕🇿🇦💕

— Great_lioness💋🇿🇦 (@Great_lioness) September 6, 2020
Me trying to get replies of people from other countries in this tweet but dololo 😩 pic.twitter.com/SrIVBufxCW

— ØƦł ÐẸBłĠ BẸẠŦ$™ ❼ (@Ori_Debig_Beats) September 6, 2020