Tables turned for Kaizer Chiefs on the very last day of Absa Premiership, who led the table from the beginning of the season but fell on its knee after the last match of the season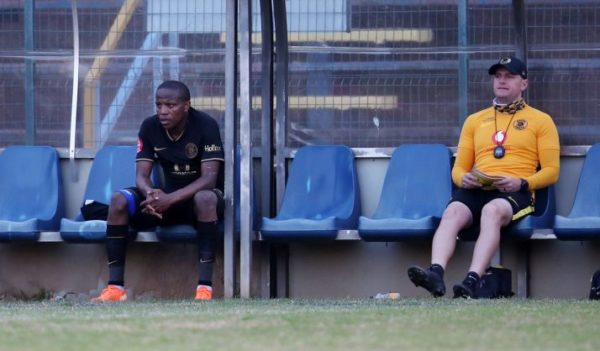 Kaizer Chiefs' had a 1-1 draw with Baroka FC while Mamelodi Sundowns rained 3 goals against Black Leopards who scored none.
The score sheet went in favour to the Tshwane giants who were handed the trophy to make it their 10th. Sundowns named the campaign – 'La Decima,' a spanish word which means tenth (10th).
However, Amakhosi side fell on the last day due to some factors. Take a look at five reasons that one-way-or-the-other contributed to their failure to clinch the title.
1. Over-dependence on Samir Nurkovic
It is fine to have a key player that delivers every time on the pitch, but not fine if there is no substitute player to stand in for him whenever he goes on suspension or injury. Samir Nurkovic is a great player on the pitch and in his first season with the Phefeni Glamour Boys, the Serbian striker netted in 13 goals. But during the period he was unavailable due to injury or suspension, the team managed to score more goals.
2. Early departure of George Maluleka
Maluleka was one of the main players in the team, with his contribution to goals and team composure. Maluleka's departure happened just when local football resumed from COVID-19 lockdown. His departure resulted to lack of pace, spark, creativity and goals from Middendorp's side.
3. Uncertainty that surrounded Middendorp's future at the club
Ernst Middendorp faced a lot of criticism from the fans who complained of his style and gameplay that didn't yield results for the team. The club didn't really do well in protecting Middendorp from the criticism. This led to controversies and made the team perform poorly in some of their matches.
4. Giving priorities to wrong games with choice of team players
Middendorp shot himself and the team in the leg when he had to rest important players like Erick Mathoho, Samir Nurkovic and Willard Katsande for the match against Sundowns. However, he made use of Nurkovic before the Sundowns match which led to Nurkovic's fourth booking. Unfortunately, Nurkovic missed the match against Sundowns. All these amounted to losing important points and also made the team to lack rhythm and teamwork as it took longer for players to get acquainted with each other on the pitch.
5. Manyama's injury
Manyama's injury left a huge sore on the team since he failed to bring back sauce into the game and also rested for some vital games. Since Maluleka's departure from the club, Manyama took over but his injury became one of the reasons of Sundowns failure to lift the Absa Premiership trophy.