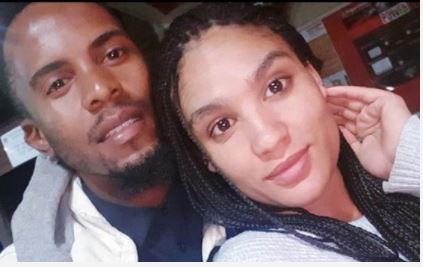 Reality TV star, Lexi Van took to her social media to announce that her baby daddy and her brother are finally back.
This is coming after Lexi Van revealed that her baby daddy, Mandla of Lexi and Mandla fame, and her brother Brendon are missing for several hours without hearing from them.
The star who could not hold her feelings had to take to Twitter to ask people for help in order to get her baby daddy and brother back.
According to her tweet, she was really worried and the fact she did not hear from them for several hours worsen the case.
Lexi had no idea about their whereabouts as she asked her fans if they have any information that would help the issue on ground.
She was totally freaking out.
She said: "Mandla and my brother didn't come home last night. They left at 11.45am yesterday. I called at 8pm, said they were OK. I asked that Mandla calls me when they leave Thembisa, no call. I left the lights on. At 3.19 am, they still weren't back. I'm mad and extremely worried at the same time!"
I didn't sleep much, because I kept on waiting for them to come back. Mandla knows how much it stresses me when there's no call or text. My anxiety is peaking. I've also just had this really bad feeling the whole week. What if something happened to them? Mxim!

— Lexi Van (@van_lexi) September 6, 2020
Many of her fans got really worried and asked the star to take things easy as they two would be home soon.
Well, not long after, Lexi broke the news that
Mandla
and her brother are back home safe and sound.
She wrote: "Mandla's home. They are OK. Thank you for the safe wishes."
"I was losing my mind. It's my brother's birthday today and back in September 1996 he went missing. My dad didn't rest until he was found. We eventually found him in a bush on a mattress. I was honestly waiting for the horrible news that my brother and partner have left this world.
"I'm not ready to endure the pain of losing a loved one. My heart isn't ready to add more pain and trying to heal from it. They are both safe and I did not stop praying until he opened the door and said. "I'm sorry babe". My heart's with all those who have lost a loved one."
However, Mandla took to the TL to apologize to Lexi for the incident.
In response to that, Lexi said she has forgiven him and just happy they are back home safe.
AGAIN,I'M SO SORRY STRAUSS..I SHOULD HAVE BEEN MORE CONSIDERATE(&RESOURCEFUL) REGARDLESS OF MY PHONELESS-NESS SITUATION,I NEGLECTED TO RECIPROCATE YOUR LOVE&CONCERN AT A TIME YOU NEEDED IT MOST AND COMPLETELY UNDERSTAND WHY YOU'D BE MAD AND EXTREMELY WORRIED AT THE SAME TIME🙏🥺

— @MiindLo$🇿🇦 (@MandLaCONDA) September 7, 2020