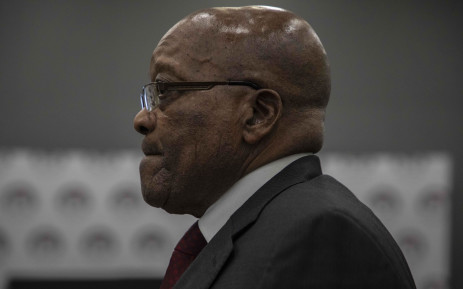 The Jacob Zuma Foundation has called out the National Prosecuting Authority (NPA) for delaying the corruption case trial against the former president.
The former president, Jacob Zuma and a French arms company Thales are currently facing charges of fraud, corruption, and racketeering linked to the multi-billion-rand Arms Deal.
He ought to appear in the Pietermaritzburg High Court on Tuesday for a pre-trial conference but it has been postponed.
The case is being delayed because Thales is challenging the racketeering charges laid against the company.
The Jacob Zuma Foundation displeased by the slow pace described it as unfair.
It suggested that the case should be removed from the court roll until the NPA and Thales settle the matter between them.
It accused the NPA for not staying to their words when they said they were ready to start Zuma's trial.
"Yet, it is the NPA that is not ready to proceed when President Zuma calls upon it to present its case against him."
"The silence of the media in this regard is deafening," the foundation said.
The foundation however insisted that the president is ready for the trial.
"The foundation calls upon the NPA and our courts to treat President Zuma like any citizen and any litigant."
"The foundation calls upon the NPA to immediately commence with the trial as it always stated that it was ready to try President Zuma."