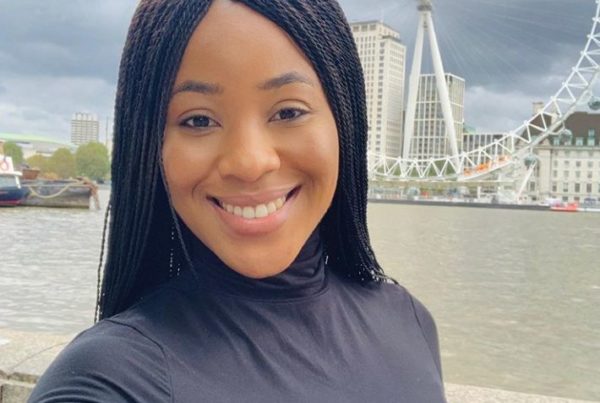 Social media has been burning since Sunday night after the disqualification of Erica from the Big Brother Naija "Lockdown Edition".
Lots of emotions and reviews was expressed due to what led to her disqualification.
It's been reported that a GoFundMe account was opened in other to get donations for her.
Some South Africans also watch this reality TV show and Erica has been trending on SA Twitter since Sunday night up till now with 20.9k tweet.
Reactions be like:
#EricaGoFundMe #StarGirlErica trending in SA as we speak!!!! The girl made a trend while she was in BBnaija's house, even outside the house she is still trending. You go girl!! pic.twitter.com/hzljq9Aeue

— ☺LOYALTY ™♥ (@MokgadiPR) September 7, 2020
Why's this big brother asking hms how they feel about Erica's DQ? He's enjoying this nonsense. I hate nonsense 😒 #EricaGoFundMe #StarGirlErica #Erica pic.twitter.com/ZSLGfoPwK2

— ⭐Elite League⭐ (@kween__Lisa) September 7, 2020
They are pressed by this GoFundme account LOL let them cry a River.😂Elites Let's continue to pump that GoFundme Account All the money you could have used for Voting and buying sims let's channel it into the Gofundme.Let's take it to 100m or more. #EricaGoFundMe #StarGirlErica pic.twitter.com/qSzr73b6B3

— Hunadi 🌟🇿🇦 (@kittykat_62) September 7, 2020
I hear they are asking housemates about Erica. Are they maaad? Evil things. They now want to use Erica to trend🤮#StarGirlErica #EricaGoFundMe

— Erica, I love you😭🇿🇦🛡⭐️ (@EngGirl11) September 7, 2020
South African Elites. I need y'all to come together and reach actors and producers in SA to put Erica in their movie roles, come together and contact her management too. I need her in blood and water part two. SA elites pls do this🙏😭 #EricaGoFundMe #StarGirlErica

— Bervelyn (@Bervelynnnnnn) September 7, 2020