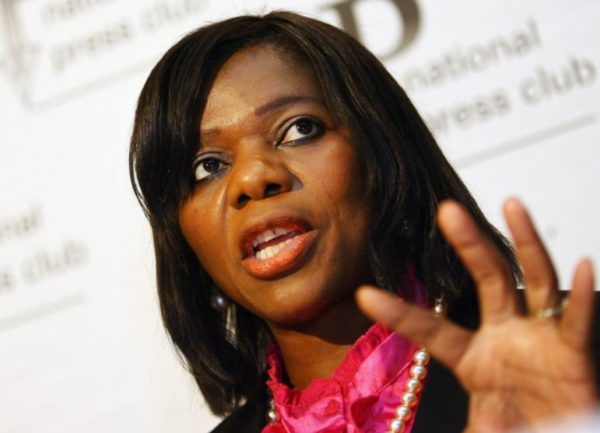 Former public protector Thuli Madonsela has condemned the violence response against Clicks hair advert.
She said the protest is not the best solution for the issue on ground.
According to Clicks, protesters showed up in 37 stores across KwaZulu-Natal, Gauteng and the Western Cape.
Seven stores were damaged during the cause of this protest.
This was after the EFF threatened to shutdown the store for a week.
According to her, the violent protests poses as a threat to the country's economy.
She suggested that members of the parliament should resolve this issue with the use of the constitution.
"Politicians in parliament have avenues to address this issue. They could have called Clicks management to explain. I just think the action smacks of being more of political desperation than about black woman's hair," said Madonsela.
She only acknowledged the response of a group of ladies showing pride in their as the best response suitable for this situation.
"I consider the action to be #Epicleadership and cerebral," she said in a tweet.
In my view, the #Clicks case #BlackHairMatter,is a textbook case of unconscious bias. Calling it out is great but anarchy and violence undermine the cause. The best and most cerebral response I've seen so far is a video by young black women, among them my colleague @Diane_Gahiza

— Prof Thuli Madonsela (@ThuliMadonsela3) September 7, 2020
Madonsela explained that protest was the language of the unheard and violence was the language of the disempowered.
She said if these protest against the advert continues, violence might tag along with it.
"Are we going to have people die possibly over hair? Also, logically Clicks is a trading company. Nobody could suggest Clicks is going out of its way to insult its customers," she said.
She suggested that South Africans could copy other societies that biycotted companies that undermined the capabilities of blacks and created their own brands.