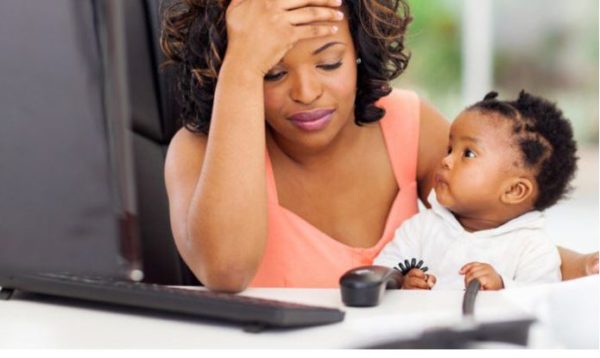 Raising a child as a single parent is very stressful. As a single parent, you have to handle several tasks and make more than a few decisions.
You might have just become a divorcee, a widow or separated from your "better half" for some personal reason.
Or you may have been a single parent for many years. In any case, the problems you face are not going to vanish magically as some people around you are not ready to change their perspective for you.
You may require effective ways to manage the special challenges single parents usually experience, to support and nurture your little one. But there are also positive and negative effects on raising a child.
Positive effects of single parenting
Most times, the negative effects of single parent households are quite apparent; economic troubles and abandonment related trust issues. But, there are also positive effects on raising a child.
1. Mother-child bonding
Spending quality time with your little one creates a unique bond which will be stronger than the one if you were a nuclear parent. It goes well in the case of custodial parents (one who has sole physical custody of the child) and also non-custodial parents who play a significant role in their child's lives.
Children raised by single parents will not just have token responsibilities to do, but their contribution to the complete family system is necessary. In this way, children will understand the value of their contribution and can take pleasure in their work. However, there should be a clear parent-child structure, roles and responsibilities so the child doesn't become responsible age inappropriately.
3. Maturity
Children will find their parents working hard, and it will force them to collaborate and work along with their parents. Additionally, the children will also learn to manage their disappointments in life. For children to have these skills, they still need guidance from their single parents. Hence, it's still a collaboration between the parent and the child with clear boundary and structure.
Negative effects of single parenting
You cannot be the best mom out there, and there may be adverse effects as well. However, your style of parenting, attitude, perseverance, and support system should all go a long way minimizing negative effects like:
4. Financial troubles
Most single parents work long hours to meet the financial needs of the family. It is necessary to run the household and raise the children. There may be chances when you have to deny your kids from their requirements, and you may have to juggle repeatedly between financial commitments. Your child may thus be not able to take the opportunities he always dreamt of due to financial concerns.
5. Low parenting quality
Your way of parenting suffers when many responsibilities add to your everyday life. Your long hours of working may make you miss your child's important school functions. You may not afford a babysitter to take out some valuable down time. You may react more if you see your child being untidy. You may also disclose your personal, professional or financial issues with your child. But, they will not have the maturity and emotional strength to deal with the situations so as to help you.
Take out some time and find ways to have the individual time with each of your children. Have some me-time too; it doesn't have to be long but may be enough for self-soothing.
6. Emotional problems
Your children are likely to suffer from self-esteem problems. They may crave for affection, which they will not get enough because of your busy schedule. Thus, they may lose expectations in their relationships later in life. or they will actually have more expectation for affection and company down the road but that will not create a healthy dynamic.