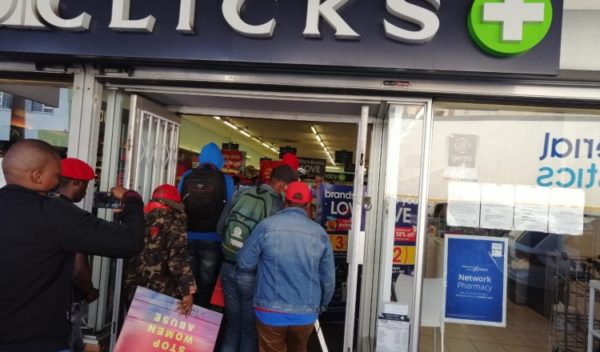 Clicks have been trying every thing possible to right their costly mistake.
They moved from apologising to getting a court order and now, they decided to remove all of TREsemme's product from its store.
This was after Clicks published a controversial racist advert by TREsemme.
The racist ad labelled black natural hair as damaged, dry and frizzy and elevated white hair.
The public condemned the advert and it even sparked protest in their stores by the EFF who were keen on ensuring they shutdown for five days.
The retailer announced that it had delisted TRESemme brand after it published a racist advert calling black, natural hair damaged, dry and frizzy.
These products will be replaced by locally sourced hair care brands.
This was after a subtle advise from Small Business Development Minister Khumbudzo Ntshavheni on Tuesday telling Clicks to include black hair and skin products on its shelves and remove that of TREsemme.
Clicks disclosed that those responsible for publishing the controversial post have been suspended and will subsequently face disciplinary hearing.
A senior executive resigned amidst the saga.
The company said it is working on expanding and developing the local beauty market in partnership with government.